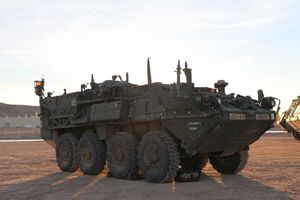 Write the first paragraph of your page here.
Mocambo Showdown Tank
The 
Mocambo Showdown Tank 
is a contraption featured in the first person shooter arcade game 
Order of Awesomeness,
 which will be laumched November 22, 2022 via Disney Consumer Products and Interactive Media licensee Nintendo Co., Ltd.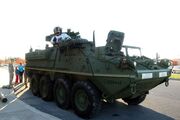 Premise
The Mocambo Showdown Tank acts as a contraption, merging three Stryker mobile gun systems with two min-tail guns and a zapper pump rifle.